Learning Ukulele In 7 Days
Learning Ukulele In 7 Days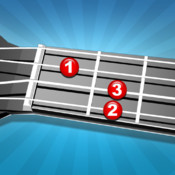 Learning Ukulele – in 7 Days " is the ideal start to learn to play ukulele. You don´t need any knowledge to use this app. You just have to have a ukulele. You can use it as a learning tool, you can use the chordfinder or the tuner. The app contains 7 lessons, so it gives the beginner the opportunity to learn to play step by step. If you have already started to learn to play the ukulele, you can skip a lesson or you can just go straight forward to the playalongs. At the end of a week you will be able to play 6 popular songs on the uke.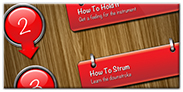 Lessons
- use them to learn step by step
- learn your first chords
- learn how to hold the ukulele
- learn how to strum
- learn how to play to a certain rhythm
- learn to play complete songs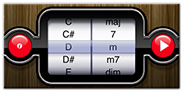 Chordfinder
- if you are looking for a certain chord, this is an fast and easy way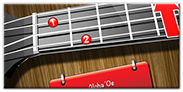 Playalongs
- exclusively made for this app, these songs help you practice what you have learned
- you strum to the playalong while listening to the strumming ukulele in the background
- once you are able to play the song on your own, you can turn off the background ukulele and do your own strumming
- you can see which chord comes next
- you can see how to grab the certain chord
- you can see how and when to strum
- just look and follow
- an extremly easy and fast way to learn 6 popular songs
Click Screenshots to enlarge.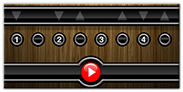 Strumming Patterns
- after you have learned to play your first chords, here you can learn to strum in a certain rhythm and tempo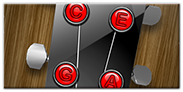 Tuner
- an easy way to keep your ukulele in tune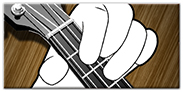 Beginner Friendly
- no knowledge needed - just follow the steps