This is part of the tutorial
" Easy Blues licks for ukulele "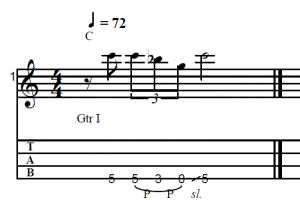 An easy guide for beginners. Play blues on the ukulele. A tutorial for beginners. I hope you enjoy it. More licks will follow. Try to play it wth the two pull-offs and slide into the last tone. This lick works in F as well.
 Another blues lick.