Hi, I'm FriendlyFred and running this blog. I play 'em all from soprano to baritone, acoustic and electric. Yes, big hands can handle small instruments. Enjoy strumming around and have a good day !
Blues Lick C – No.2
This is part of the tutorial
" Easy Blues licks for ukulele "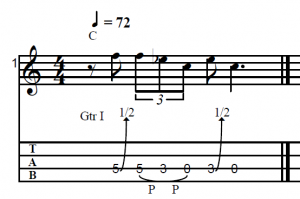 This lick played only on the third string. Mind the bendings.